Custom artwork offers an ideal solution to clients seeking to elevate the quality of their indoor and outdoor spaces. It helps them avoid sinking untold hours into searching secondary art markets for matching pieces. Custom art also gives clients precision control over media, formats, styles, and artistic subject matter.
Yet, at the same time, custom artwork is like a Pandora's box of opportunity. With virtually no limits on the possibilities, choosing a way forward can seem overwhelming. Here are a few strategies to help get you over this hump:
Identify Your Objectives
What do you want your custom artwork to achieve? How do you want it to function? Will it be a focal point meant to attract attention and inspire conversation? Would you prefer something subtler and more subliminal? Does the art serve a purely aesthetic function, or does it have practical uses in things like wayfinding?
Answering these questions can help you start narrowing down your options and thinking in terms of solutions.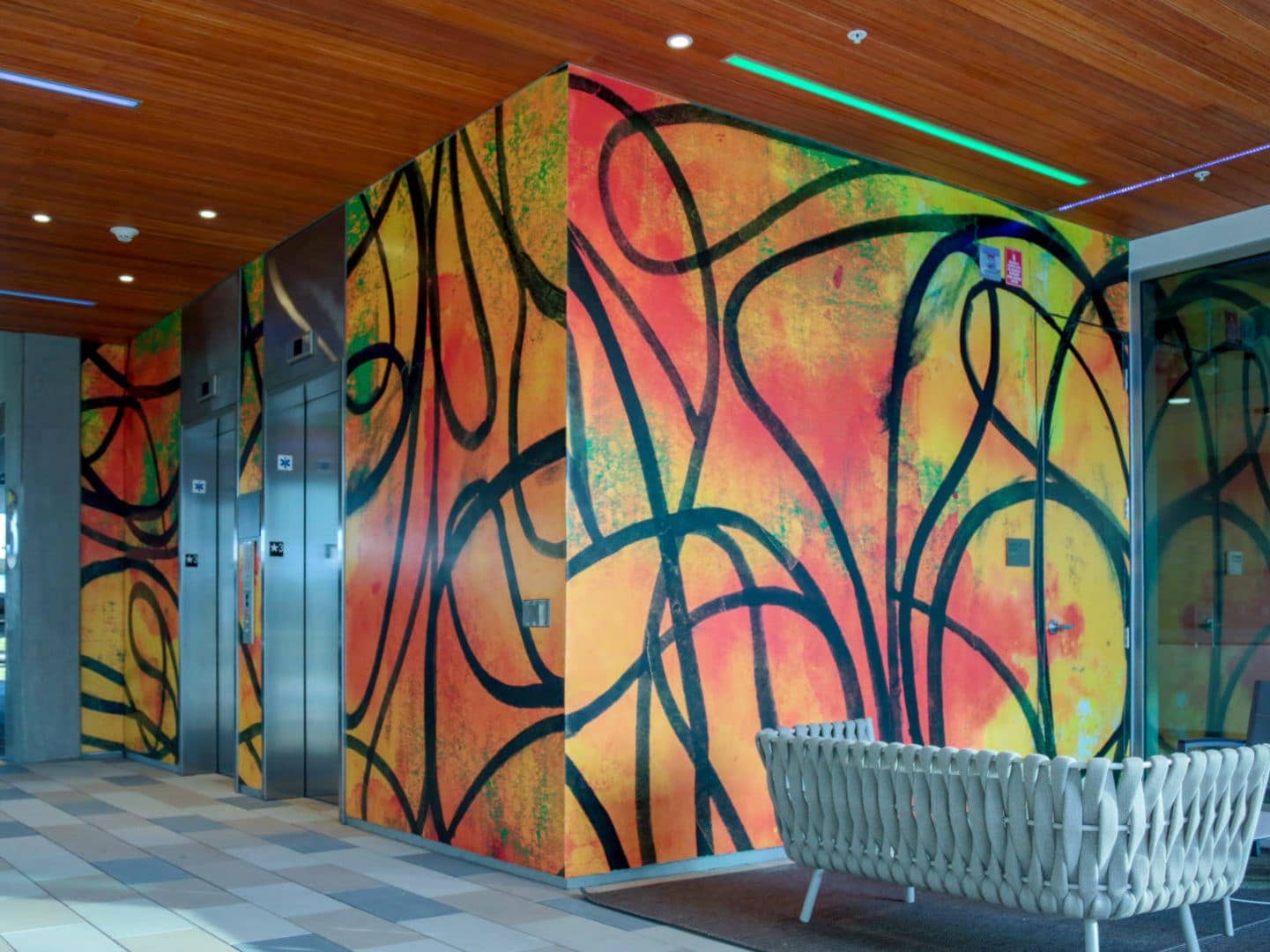 Consider Branding and Values
Custom artwork on display in commercial settings and executive offices does much more than just add prestige. It also advances key organizational values and can reflect and extend existing branding initiatives. 
Observers note that over the past decade, interior designers have imported exciting new approaches to workplaces and commercial spaces. These include the strategic use of art, and custom pieces offer the most efficient and direct path to realizing its many benefits.   
Talk to an Expert Consultant
When it comes to custom artwork, the deep knowledge and valuable experience of expert professionals is a fantastic asset to have on your side. Custom art consultants excel at leading conversations that generate actionable insights from clients. Thus, if you're having a hard time identifying or articulating your preferences or objectives, speaking to an accomplished consultant is an excellent step forward.
To that end, we'd like to invite you to discuss your custom artwork needs with a WRAPPED Studios art consultant. Our professionals have led highly successful projects for dozens of high-profile clients the world over, and we would be glad to meet your art procurement needs with that same trustworthy expertise. To learn more or schedule your initial session, please contact a member of our client services team.